51,200 total views, 57 views today
+++++++++++++++++++++++++++++++++++++++++++++++++++++
Celebrate James Beard's Spirit
+++++++++++++++++++++++++++++++++++++++++++++++++++++
Who is James Beard?
He was an American cook, cookbook author, teacher and early (1946) television personality. James Beard was a champion of American Cuisine, who taught and mentored generations of professional chefs and food enthusiasts
+++++++++++++++++++++++++++++++++++++++++++++++++++++
Who Started the James Beard Foundation?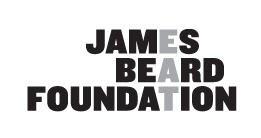 Great Video Clip on James Beard Foundation
In 1985 after his death, Julia Child wanted to preserve his home in NYC as the gathering place it was during his life.
Peter Kump, a former student of Beard's and founder of the Institute of Culinary Education – NY Cooking School, organized a fund raising campaign to raise the down payment to purchase Beard's estate; Kump was instrumental in promoting the purchase of the house and creating the James Beard Foundation.
Peter Kump envisioned the Beard House as a performance space for chefs. In 1987, he wrote to an influential young chef in California, Wolfgang Puck who was generous enough to cook a dinner at the Beard House to help the new organization raise some money. That started the tradition of showcasing new chefs and allowing us to experience their food. Today the Foundation hosts more than 250 events at the Beard House annually.
James Beard's Cheese Bread Recipe
About the Recipe: This recipe uses a double rising to create soft textured bread that is perfect to use for sandwiches. The two golden brown loaves of bread have delightful aroma with a mild cheese flavor.  They are picture perfect loaves of bread that will enhance any meal.
'James Beard's Cream Biscuit Recipe
About the Recipe:  So easy; so simple!  You will even stop buying the biscuits in a tube when you taste how delicious they are.  They are crisp yet soft and full of butter flavor.  Yummy!
James Beard's Foundation Chef Awards
The first awards were given in 1991, shining a spotlight on the culinary industry. An annual James Beard Foundation Awards celebrate fine cuisine around James Beards's birthday, the first Monday in May.  The awards ceremony honors American chefs, restaurants, jounalists, cookbook authors, restaurant designer and electronic-media professionals. It culminates in a reception featuring tastings of signature dishes of more than 30 of the foundations's chefs.
+++++++++++++++++++++++++++++++++++++++++++++++++++++
Prudence Hilburn and James Beard
Prudence Hilburn one of Alabama's sweetest southern cooks, has written some of the best southern cookbooks around, and if you were really lucky, you saw her on television, collected her recipes, tasted her food, or attended one of her many cooking classes.
But today, I'm going to let you in on a little secret about Prudence. She was there when culinary history was in the making.  Prudence Hilburn was in Peter Kump's Cooking School in New York with James Beard. She spent time with him and can share an insight about the real James Beard.
Is he just an icon for the culinary world?  Does he deserve all of this media attention?  Prudence would know the answer. I was so excited when she agreed to talk to us and tell us what James Beard was really like.
Isn't it wonderful to know that such a deserving person is continuing to challenge all of us? I love the comment from a person in the culinary industry who said "Share with me the enthusiasm to make this a better place."  That is what it's all about. Three cheers for James Beard!
Prudence Hilburn's Old Fashioned Tea Cakes
About the Recipe:  These cake-like cookies taste like large vanilla wafers.  They were so simple to mix up and could be topped with any frosting you like or even sprinkled with cinnamon sugar before baking. It's easy to see why these cookies are a Southern favorite
'+++++++++++++++++++++++++++++++++++++++++++++++++++++
James Beards's Foundation Annual Taste American Tour Dinners.
Now in its fifth year, Taste America is a ten city tour taking place from September thru November.  Phoenix, Los Angeles, New Orleans,  Philadelphia, Seattle, Chicago, San Francisco, Austin, Boston, and  Kansas City
Each Stop on the Tour
A benefit dinner with a tasting reception
A unique four-course menu prepared by an All-Star and a Local Star Chef
On Saturday, at Sur la Table Taste America.- Taste American All-Star chef appearances, cooking demonstrations, book signings, and artisanal tastings.
Taste America – Chicago
Radisson Blu Aqua Hotel
Dinner Menu Created by Taste American All-Star
Michael Voltaggio, ink well, Los Angeles
Local Star
James Beard Award Winner Stephanie Izard
Girl & the Goat, Little Goat Diner, and Duck Duck Goat, Chicago
Host Chef
Frank Mnuk, Radisson Blu Aqua Hotel, Chicago
Pastry Chef
Mari Katsumura, Gideon Sweet, Chicago
Dinner Menu
Wood-Roasted Heirloom Carrots and Burnt Bread Mole, Almond Mild Sauce, and Puffed Amaranth by Frank Mnuk
Seared Diver Scallop with Jamaican Jerk Spice, Guanciale, Autumn Apples, Crispy Rice, and Pigeon Peas by Stephanie Izard
Wagyu Beef Short Rib with Carrots, Red Wine, Toasted Shallots, Tofu Mustard, and Puffed Beef Tendon by Michael Voltaggio
Buckwheat Graham Cracker with Kabocha Squash Mousse Pecan-Caramel Streusel and Spiced Chantilly Cream by Mari Katsumura
+++++++++++++++++++++++++++++++++++++++++++++++++++++
Stephanie Izard – James Beard Award Winner
Happiness abounds in Chicago since it has one of the most talented and passionate chefs, offering unique and delicious food in all three of her restaurants.  I don't think that I ever saw Stephanie Izard without her dazzling smile.
It was no surprise that she was selected to be the Local Star chef at the James Beard Foundations Annual American Tour Dinner in Chicago.  She is a James Beard Award Winner, the first female chef to win Bravo's Top Chef, operates three award winning restaurants, and recently competed in the Food Network series Iron Chef Gauntlet and was named an Iron Chef after defeating a team of current Iron Chefs. Three Cheers for Her!  Add to that, her cookbook, Girl in the Kitchen, and a new line of sauces that will be available soon.
Nothing seems to slow Stephanie down.  After cooking at the Beard Foundation Dinner the night before, she appeared at Sur La Table ready to demonstrate and thrill the audience with her humorous stories and "out-of-sight-wonderful" Asian recipes.  Expecting one recipe, we were surprised when she made four delicious recipes: Okanamiyaki, Silver Needle Noodles, Popiah, and Slap Noodles
It was a delight to watch her snapping those noodles and relate the importance of using the right ingredients like Korean flour. It made me want to join her in the kitchen and start flinging those noodles around too. The Asian flavors were perfectly balanced in her sample dishes that we tasted.  That wasn't surprising since she spent two weeks in Beijing, Chengdu, and Shanghai learning the skills and techniques of original Chinese cooking.
Girl and the Goat Green Beans or Magic Beans
About the Recipe:  This green bean recipe adds an oriental accent to the tender crisp beans.  It is a refreshing change from the traditional mushroom cream sauce with fried onions.  Any type of nuts can be used but cashews add a soft crunch. It's an elegant gourmet side dish to serve for a special dinner.
+++++++++++++++++++++++++++++++++++++++++++++++++++++
Sarah Grueneberg – James Beard Award Winner
When we arrived at the James Beard Foundations Annual American Tour Dinner, we were delighted to be sharing the table with Chef Sarah Grueneberg and Jaime Canete from Monteverde Restaurant. We soon found ourselves chatting with them about the wonderful dishes being served and enjoying this festive evening.
Sarah recently opened Monteverde restaurant in Chicago, and it has already won multiple top awards and been recognized for high quality food and outstanding restaurant service. She was recently surprised to be nominated for a James Beard Award and shocked when she was named the 2017 winner of the James Beard Award for "Best Chef: Great Lakes."
People are really excited about this passionate chef with endless energy.  Her list of honors is extensive including Eater Chicago's "Chef of the Year," Eater Awards 2017, 2016-Monteverde named one of Food & Wine's America's Best Restaurants and Top 50 finalist in Bon Appetit's "Best New Restaurants" list.
We visited her restaurant for Sunday brunch two weeks ago and were delighted to sample some of Monteverde's homemade pasta dishes like Hand Cut Pappardelle, Gnocchetti Con Pesto, and Lillian's Stuffed Cabbage. Her flavors as well as her presentation were creative and so fresh, making us feel like we arrived at a cozy Italian restaurant. How lucky Chicago is to have another award winning chef serving up food that is delizioso!
Chef Sarah Grueneberg Pasta Hints
About the Recipe:  Preparing the cabbage leaves was not difficult and they tasted delicious wrapped around the bacon flavored bread stuffing.  The brown butter made this dish so delicious that my family wanted second helpings.  Make sure you use the biggest cabbage leaves for the wraps
+++++++++++++++++++++++++++++++++++++++++++++++++++++
Pantry Pasta
About the Recipe:  This is a quick, easy-to-make recipe that allows you to be creative, using up those extra ingredients in your pantry and refrigerator.  The basic cooking directions guarantee that you will have delicious al dente pasta. Have fun with this recipe and try using all the different shapes of Italian pasta that are now available
'+++++++++++++++++++++++++++++++++++++++++++++++++++++
Sicilian Eggplant Caponata
About the Recipe: This make-ahead recipe combines lots of ingredients that blend their flavors in the refrigerator. It is a good recipe to use for a large party or add to your appetizer tray.
+++++++++++++++++++++++++++++++++++++++++++++++++++++

Oma's Green Mountain Salad
About the Recipe:  The fresh lemon vinaigrette gives the salad a citrus burst of flavor. The fresh chives enhance the tender lettuce, tomatoes, radishes, and cucumbers, adding a fresh garden flavor.  Adding those soft textured, healthy, diced avocado pieces help make this a perfect lunch or dinner salad.
+++++++++++++++++++++++++++++++++++++++++++++++++++++
Roasted Brussels Sprouts on the Stalk
About the Recipe:  Roasted Brussels sprouts develop a delicious flavor when roasted until tender. They can be cut from the stalk for easier serving.  The sweet/sour dressing with cranberries and orange segments add a delicious holiday touch.
+++++++++++++++++++++++++++++++++++++++++++++++++++++
Cranberry-Orange Mostarda
About the Recipe:  This flavorful tart cranberry condiment has a delightful flavor that compliments meats, vegetables, or can even be used as a spread for sandwiches. We served it along with our roasted Brussels' sprouts.
+++++++++++++++++++++++++++++++++++++++++++++++++++++
Warm Cauliflower Salad
'About the Recipe:  This vegetable combines with delicious arugula greens and almonds to create a vegetable salad that is perfect to serve with pasta dishes.  Roasted cauliflower adds a warm delicious flavor.
++++++++++++++++++++++++++++++++++++++++++++++++++++++
Mushroom Bolognese Sauce with Spaghetti
About the Recipe:  This Bolognese sauce combines healthy vegetables with flavorful mushrooms and can be used as a pasta sauce or as a filling for recipes like cabbage wraps.
'+++++++++++++++++++++++++++++++++++++++++++++++++++++
Blueberry Walnut "Forgotten" Cookies
About the Recipe: The angel light meringue cookies were very soft. The chocolate was a delightful melting surprise and enhanced by the orange zest. I prepared these cookies in a larger size and flatter shape. The larger size cookies crumbled much easier than the ones that were prepared in a smaller size.
Chocolate Cranberry Pecan Forgotten Cookies
About the Recipe: These meringue cookies are angel light and filled with layers of crunchy nuts, chocolate chips, orange peel, and cranberries. The cookies melt away in your mouth, leaving bits of chewy cranberries.  It's easy to make and only needs 2 minutes of baking.  A perfect sweet treat for those busy days!
+++++++++++++++++++++++++++++++++++++++++++++++++++++
Just for Fun
+++++++++++++++++++++++++++++++++++++++++++++++++++++
Cooking Class at Sur la Table –
Date Night – Paris Bistro
JUST FOR FUN!  Take Your Sweetie on a Classy Date!
Here's how to have a fantastic date. Take your special person to a cooking class – explore new cuisines and techniques with a hands-on class.
You're Guaranteed:
Lots of: Laughing.…Giggling……Smiling…..Sharing……Mess-Ups
Age No Barrier…….Help Each Other….Take Pictures….Work with Team….  Eat It Up
…..Meet New Friends….There's No Mistakes
Sur La Table featured Date Nights like:
Paris Bistro; Autumn in Italy; Healthy Thai; Paella Party;
Taste of Tuscany; Chef's Table; New Year's Celebration
BIG NEWS:  I-Pad Tom took Gloria Goodtaste on a date to a Paris Bistro.
Here's What Happened.
Meet our Cooking Team
Menu
Pear and Hazelnut Salad with Champagne Vinaigrette
                 Beef Medallions with Red Wine Pan Sauce
                 Frites with Truffle Mayonnaise
                 Mousse au Chocolat
Recipes from Sur la Table Date Night – Paris Bistro
What a Blast!
+++++++++++++++++++++++++++++++++++++++++++++++++++++
Research News
……………………Be in the Know!
Did you know for the first time researchers announced training with a specific brain training exercise could reduce the risk of dementia?
Do synthetic as well as natural additives like dyes, preservatives, stabilizers, emulsifiers and other substances in food provoke a true allergic reaction?
Are you always worrying about something?
Do pesticides that are used get into the flesh of conventional fruits and vegetables?
Can targeted and reduced-calorie diets during cancer treatment yield better outcomes?

Does your body get tricked when you eat mint or hot peppers?
+++++++++++++++++++++++++++++++++++++++++++++++++++++
Internet Radio Podcast
Tune into the Creating Calm Network Radio broadcast of Gloria Piantek- Food for Your Body, Mind, and Spirit episode airing at 3:00 PM ET – Sunday- Nov 19th  or "On Demand" at your convenience after the initial airing.

Log In Nov. 19th  Radio Program
+++++++++++++++++++++++++++++++++++++++++++++++++++++
Each Month we invite you to:
Hear from experts about various trending topics.
Learn how to make delicious recipes
Product Shout Out: Products you may want to try
Research: -Be in the Know. – New research on health, learning, and creativity.
Listen to our monthly 3:ooPM ET on 3rd Sunday of every month internet broadcasts from your computer as well as "On Demand" for our previous broadcasts.
Share your ideas, suggestions, and recipes with us
Gloria Goodtaste++
**That is the name some of my friends call me. My real name is Gloria Piantek.                 +++++++++++++++++++++++++++++++++++++++++++++++++++++
 Click on this Square Below to Register for a Free Email Update!