436 total views, 0 views today
+++++++++++++++++++++++++++++++++++++++++++++++++++++++
USDA National School Lunch Challenge
Recipes for Healthy Kids: Cookbook for Homes
Last Published: 04/19/2016
The recipes in the cookbook feature foods both children and adults should consume more of: dark green and orange vegetables, dry beans and peas, and whole grains. All of these healthy recipes are low in total fat, saturated fat, sugar and sodium. With fun names like Porcupine Sliders, Smokin' Powerhouse Chili, and Squish Squash Lasagna, these kid-tested, kid-approved recipes are sure to please children and be an instant hit!
Whole Grains
Dark Green & Orange Vegetables
Dry Beans and Peas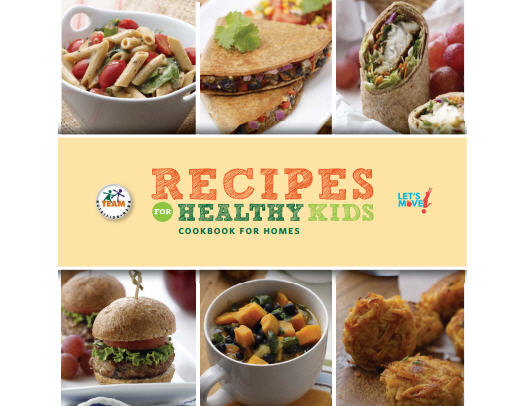 For additional information and see additional recipes:
http://www.fns.usda.gov/tn/recipes-healthy-kids-cookbook-homes
+++++++++++++++++++++++++++++++++++++++++++++++++++++
Grand Prize Winner
About the Recipe:  These turkey burgers, moist and flavored with just the right amount of spices and sweetness from cranberries, are served on small whole-grain rolls. The addition of brown rice to burger mixture creates a prickly look like little porcupines. The simple ingredients and easy preparation make it perfect for a quick menu idea.
 USDA National School Lunch Challenge – By Recipe Challenge Team from
South Education Center Alternative (SECA) School – Richfield Minnesota
The South Education Center Alternative (SECA) School recipe challenge team put their heads together in the school kitchen, mixing and matching the ingredients to find the perfect blend and created the national cook-off Grand Prize winning Porcupine Sliders.
pdf for Copy of Recipe – Porcupine Sliders
+++++++++++++++++++++++++++++++++++++++++++++++++++++